"Discover the Ultimate Step-By-Step Manual That
Takes All the Headaches Out of Doing an H22 Swap

In Your Civic, Integra, Accord, or Prelude …even If You Have Just Basic Tools, NO Experience or Even a Garage! — Guaranteed"
Avoid Expensive Mistakes, Get Back on the Road Fast, and
Do it
RIGHT

the FIRST Time..
Dear Fellow Honda Guy,
There's nothing more frustrating than trying to find accurate and easily accessible information on the H22 Swap. Oh sure there's the forums and those work fine if you're willing to wade through years of poorly maintained 'how-tos' that frankly leave out huge amounts of information and are plagued with missing images and broken links.
Ask a question on those same forums and you'll get more smart ass remarks than actual answers. It's just a real headache.
I've been there, and that's why over 14 years ago I assembled the ULTIMATE how-to manual to installing an H22 engine into many popular platforms by gathering over 21 other individuals who had done an H22 swap back before it was considered common and distilling all that wisdom into one single, powerful tool – The Ultimate H22 Swap Guide.
Since then, the Ultimate H22 Swap Guide has been used by beginners, shop owners (yes, even a few Honda dealerships), Modified Magazine, and seasoned Honda guys from over 37 different countries.
I've even had a 42 year old woman do the swap using the guide! I used to brag that it made it so easy your mom could do it…. I guess someone took me literally :).
If your time is valuable to you and you want your swap to run like factory and want to get your car back on the road as quickly as possible then you're in the right place…
Here's Some of What's Inside
How Buying the Wrong Engine Will Cost You Hundreds More and How To Avoid This Costly Mistake – An H22 is an H22 right? Wrong. There are multiple variations between years and even the market the engine was original sold in that if incompatible with your car could cost you hundreds, even thousands in modifications to make it work.
ABSOLUTELY PRICELESS CHECK LISTS – If you get this manual for no other reason, the included check lists are worth their weight in gold. These check lists have been assembled from years of experience and I don't do a swap without them anymore. The check lists make sure you get all the fluids, hoses, rags, buckets, tools and so on that you need in one or two trips.
Avoid Getting Burned – H22 Engines are everywhere anymore. There's at least two dozen retailers online, eBay, local junk yards, private sellers – who to trust and how to objectively evaluate your engine. I'll show you what to look for and how to avoid getting a junk engine.
Step-By-Step Engine and Transmission Removal – Should you take the engine out from the top or bottom? Where should you do the swap? What tools do I need? All of these questions and a great deal more will be answered in graphic detail down to the specific socket sizes you'll need. I'll even show you how to get a great garage to work in for $150 or less.
Wiring – Wiring is one of the biggest stumbling blocks for first time swappers as well as seasoned veterans. I'll give you my recommendations for the best wiring solution for you.
Mounts – Some H22 swaps do not require aftermarket kits, if your car does not need them, I'll tell you what to do instead. For those who are selecting aftermarket kits, I'll uncover the dirty secrets of aftermarket motor mount kits and show you how to ensure that your engine sits straight and level in your engine bay.
Autotensioner Fix – Over the years, many modified H22s have failed prematurely due to a failure in the automatic tensioner that keeps the timing belt tight. While not a problem in factory arrangements, if you're ripping on your engine or performing other aftermarket modifications you NEED to replace the autotensioner with a manual one from the H23. I'll show you the complete list of part numbers you need and exactly how to put this fix together to keep your car running reliably for many years to come.
Maintenance and Aftermarket Parts Guide – I will show you exactly what parts you should consider checking and/or replacing before you install the engine in your car. I'll also explain when aftermarket parts are best and when it's a much better bet to stay with the factory parts. It's not as straight forward as you might think.
Installation Tips – Once you're ready to install your engine, if you've followed all the advice from the manual, the engine and transmission package will go back into place with very little drama. However, there are a few sticking points that might get you stuck so I have assembled a section on common problems and solutions to those problems to get you back on the road as soon as possible.
Pre-Start Checklist – Make sure you don't start the engine until everything is in good order. I provide a check list to make sure that you didn't forget anything important before starting your engine for the first time. Avoid costly damage from absent minded mistakes. This really has saved my butt a few times as you forget a lot of things when you're excited to start the engine for the first time.
Troubleshooting – Once you've fired up your H22 for the first time you may encounter starting problems or the engine may run rough. I'll help you figure out what might be causing the problem quickly and easily.
This information alone is priceless. However, to sweeten the deal, I wanted to do something very special. When you claim your copy of the Ultimate H22 Swap Guide today, I'm going to throw in some really special bonuses, but you're going to have to act quickly as I'm not sure how long I'm going to do this.
INCREDIBLE Bonus Package IF You Claim Your Copy by Wednesday September 27th, 2023
Incredible Bonus #1: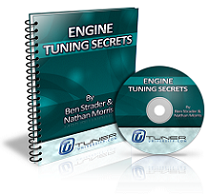 "Engine Tuning Secrets" class with Ben Strader of EFI University ($69.95 Retail Value)
In this special one hour class, I talked to Ben Strader of EFI University about how the tuning process works, what the best practices are for tuning your engine, when you need a tune, how to set the VTEC engagement points, how to adjust fuel and timing maps, and more. Ben is the founder of EFI University and the author of two incredible books on engine tuning . Ben's company EFI University is one of the top organizations teaching people from every walk of life from hobbyist to OEM engineer how to tune their engine from the ground up — and now you can ease drop as I pick his brain.
Audio and accompanying manual included in this bonus.
---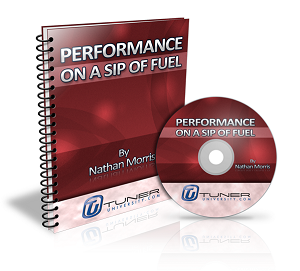 Incredible Bonus #2: Performance on a Sip of Fuel ($69.95 Retail Value)
How do you balance performance and fuel economy? What really affects fuel economy and what doesn't matter as much? Does weight loss really help gas mileage, what about an air intake system? When does better performance ALSO mean better gas mileage? Is there a way to build a fast and fuel efficient car?
These questions and more are addressed in this hour long class and accompanying 103 page manual.
---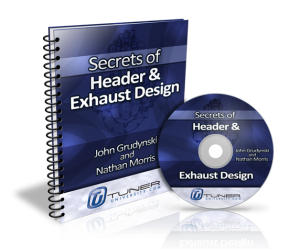 Incredible Bonus #3: Secrets of Header & Exhaust Design with John Grudynski of Hytech Exhaust ($69.95 Retail Value)
If you don't know who John or his company Hytech is, then you haven't been around the Honda scene for long.
In The Secrets of Header & Exhaust Design, you'll get a unique opportunity to listen to an interview with John Grudynski of Hytech exhaust as he shares his wisdom from decades of building race winning custom headers and exhaust systems for street cars and a whole host of winning teams from SCCA, Dirt Track, Grand Am, and more.
This course is packed with incredibly useful tips that you can actually use. Listen to the master himself, recorded live and unedited.
---
These 3 courses all sell at TunerUniversity.com/blog/web-store/ every day for $49.95 each.
All together this is a $209.85 Value — and they're all yours FREE as my gift to you.
Why would I give you $209.85 worth of free courses in addition to the H22 Swap Guide? Well, frankly because I want you to get this valuable tool so you don't wind up like I did over 14 years ago on my first swap…with a car tore all apart and no where to turn for help and making dozens of extremely costly and time consuming mistakes.
Frankly, it ticks me off to see guys trying to "go it on their own" on the forums and costing themselves a fortune in the process because they wanted to save a few bucks. So I want to BRIBE you as much as I can to get you take advantage of this opportunity. I also happen to believe that you should get WAY more than you pay for when you do business with me, so I decided to make this really over the top! The other thing is hey, I know you might still be "researching" your swap and might be tempted to just bookmark this page for later. However, these bonuses are worth their weight in gold to you NOW regardless of if you're doing a swap now or not.
Just to show you how serious I am, I also want to make you a guarantee. I know that's something that's simply NOT done in this industry. I've never heard of even a single ftermarket parts maker offering a money back guarantee, they don't really guarantee ANYTHING….but I'm going to make you an iron-clad, can't lose guarantee:
Here's My Very Sincere, You Can't Lose, No B.S. Guarantee
Try my manual, read through it, utilize it during your swap and if for ANY reason you're not THRILLED with your purchase simply let me know and I'll refund every penny of your money.
I'm confident that you're going to think of it as the best money you've spent on your car but if YOU don't feel that way after reviewing the product then I honestly want you to ask for your money back–and you won't have to jump through hoops either!
I'm not even going to put a time limit on how long you can try it out before asking for your money back. Take your time, review it thoroughly and if it's not everything I said then just let me know by clicking here – no hard feelings and I'll issue a no hassle refund.
Furthermore, I process all payments through PayPal. I'm a verified merchant, with them since 1998 with a 1000+ reputation. Your transaction is completely safe and in addition to my own guarantee you're protected by them too.
I'm serious, I know that my product is everything that I say it is. It's not a collection of garbage links or stuff ripped off from elsewhere. Read those testimonials over there on the right side. Those are just a handful of the thousands of testimonials I've received over the years and yes, they're from real people just like you and I didn't pay them off or anything sketch like that, all of them were completely unsolicited.

Here's What You Get When You Get Your Copy Now –
Important Info (Please Read)
So let's review, you get the 3 audio recordings in digital MP3 format as well as the accompanying manuals worth over $209.85 if you bought them from the Tuner University web store. These audios and manuals are like a masters degree in milking every ounce of performance out of your car.
Then you get the full Ultimate H22 Swap Guide in PDF format (which can be printed or viewed on any digital device), developed over the course of 14 years, featured and used by Modified Magazine, and the single most popular resource used by Honda enthusiasts from around the world to make their engine swap as painless possible.
You also get my 60 day UNLIMITED time, no questions asked, no b.s., money back guarantee. If for any reason you're not thrilled with the guide and the bonuses, just let me know and I'll issue a refund and we'll part as friends.
All of these resources will be available to you in a private member's only download area INSTANTLY after you claim your copy.
 I DO NOT offer a physical manual for One major reason: CONVENIENCE and SPEED.A lot of folks find me when they're already in the process of doing their swap. This way you don't have to wait – you get access INSTANTLY. No waiting and no shipping costs. I also have customers from around the world, and international shipping can be a real pain. Therefore, for 14 years I've sold the guide in digital format and my customers have found it very convenient.
All the resources can be viewed on your phone, tablet, or PC/MAC and you're free to print out the manual for beside-the-car reference if you like.
Does it Cover MY Car?
The current version of the guide contains car specific information on the 92-95 Civic, 96-00 Civic, 94-01 Integra, 90-93 Accord, 94-97 Accord, and 92-96 Prelude.
OK – I'm ready, but how much?
Now what's it cost you might be asking? Well, last time I checked, the lowest price in my area to get a mechanic to do a basic swap was over $1,230. Just a single hour of labor at the mechanic, that's around $85 in most areas. So  if I saved you at least an hour of the mechanic's time, that be worth at least $85 to you. Though, I'll certainly save you more than that…
Then let's see, if you were to wire up your ECU wrong or maybe hooked up the ignition stuff wrong, and fried either the electronics, or caused some greater mechanical problem – what would that cost? A few hundred if you were lucky right? A quick check on eBay showed that an H22 ECU costs around $150 or more. Certainly the bill could go up quite quickly if even a simple mistake resulted in mechanical failure. Even cheap car parts tend to be a few hundred bucks, so, again… not going to take much for me to save you another hundred or so here.
Even if none of that happened, but I just saved you one day of having to take off work and let's say you conservatively make $10 an hour, I just saved you about $100 there too. From experience, the average first time swapper believes they'll be done in a day or two. Yet because of missing parts, trips to the auto part store, stuck bolts and so on, they can quickly take a week or even longer to complete. Every day I save you by shortening the "learning curve" and giving you from experience advice, I've saved you another day that you could be either working…or ENJOYING your new powerful ride.
But you won't pay a couple hundred. In fact, your investment for ALL of this, the manual and the bonuses is just $79.95 $49.95 sale price. An absolute painless drop in the bucket and frankly, since it's GOING to save you in one of the ways mentioned above, it's really technically free to you.
So click that big yellow button below, fill in your information, and you'll be INSTANTLY given access to the guide, as well as all of the incredible free bonuses so you can start benefiting from your decision right away.


INSTANT Download after Secure Checkout
You Get: The Full Guide + 3 Bonuses Worth $209.85 for JUST $79.95 $49.95
The Manual Covers the H22 Swap Into These Cars Only:
92-95 Civic, 96-00 Civic, 94-01 Integra, 90-93 Accord, 94-97 Accord, and 92-96 Prelude.
Best of Luck On Your Swap!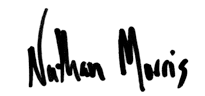 Nathan Morris
Author of "The Ultimate H22 Swap Guide"
Mad Science Industries, Inc.
324 S. Wilmington St #225
Raleigh, NC 27601
Support
FAQ: Is it Worth It?
That's a question that almost all of us ask before we buy any product, especially when it's advertised online. I totally understand this question and I've often sat staring at a sales page wondering to myself if it's REALLY all that they say – sometimes it is, sometime's it's not.
That's exactly the reason that I offer my unlimited guarantee, I want you to find out for yourself if it's worth it to you or not. I've supplied the stories of some past customers over on the right side of the page for hopefully some objective insight into what my product is and what it does for you (I actually just picked them at random because I'm too lazy to sort through them all). I encourage you to read through those testimonials/reviews and then if you're serious about doing an H22 Swap – go ahead and try the manual out. You've got absolutely nothing to lose.
Regardless of if you're doing a swap now, or planning to in the future… there's a treasure chest of valuable advice inside.
FAQ: Shouldn't this be Free?
This is another question that a lot of people ask, and I think it's the "internet generation" that has spoiled us with access to free information. However, the reality is that free information is often very expensive information. There are many how-tos I've come across online that were written by well-meaning individuals, but due to either lack of time, motivation or resources they left out very important details that wound up either costing me a great deal of time or actually ruining something of mine all together.
I think the most important point though is that a manual like this one really does take a great deal of time to put together. Just like when you go to work and do a job, I like to be paid for my experience and labor. This is NOT just a quick couple page write-up on a forum that you're getting here. It's a dump-truck load of priceless information and from-experience advice.
In the end, by purchasing my manual you're not paying for something that should be free, instead you are getting an incredible deal on information and help that frankly should have cost a great deal more (thanks to the fact that the cost has been divided amongst many people). You also contribute to helping other people like you by keeping this resource available and updated. I go over and beyond to ensure that you get back every penny you give me in value and preferably quite a lot more.
FAQ: Isn't this available elsewhere?
In short, NO. The reason I can say this with absolute confidence is that I have seen all the articles, all the forum posts and all the other supposed swap resources over the past several years.
My manual is my own copyrighted completely original work, unavailable anywhere else. If anyone is selling or giving away my work elsewhere they will face civil and criminal prosecution, plain and simple. I've done it before and I'll do it again, not because I'm a jerk but because it's theft and this is my livelihood.
All of these other 'resources' gloss over the swap process giving very few specifics or just the bare bones minimum that you need to get the job done. Sure there's some that are better than others, and even a few that for someone experienced could suffice. However, nowhere has anyone taken the time to ensure that you not only get the how-to but the why-to. To take you by the hand, from start to finish, not just talking about the bare bones "how to" but also all the practical considerations that no one ever thinks about, but cost real time and very real money.
You get what you pay for. If for any reason you don't agree with me after using my product, then again – just let me know and I'll refund you. No hard feelings.
I'll leave you with a few more testimonials from past users of the guide:
Reviews & Testimonials
---
The H22 Swap Guide has been and is still a very valuable piece of reading if your seriously going to do this swap with a honda accord, if your mechanically inclined it is even more useful.  My motor just happens to be turbocharged and I must say the little things that you sometimes seem to forget this manual will help you put it all in perspective. I recommend this manual to any accord tuner who is interested in swapping in the H22a motor into their ride.

Phillipe Young
Richmond, VA
---
I was really happy with this guide. It helped me in areas I was unsure with. I also learned alot of good information on stuff I really didn't know much about. I also liked the "Performance" guide that I bought when I bought this guide. There was a lot of information in there on how to gain ALOT of power out of your H22 with very little money. I also like the fact that if I have a question about anything I can email Nathan and he promptly emails me back. I highly recommend you getting these resource guides from Nathan. It helped out a lot Thanks again!

Judd
Philly, PA
---
The H22 Swap guide is a great resource for anyone that is new to engine swaps like myself. The guide is well written and easy to understand. The H22 Swap guide can and will save you time and money by avoiding unnecessary mistakes. After you read the table of contents from the introduction to the special bonus section, you will have a firm belief that the H22 Swap guide is a great tool to have.

Darrell Brown
Ponoma, CA
---
The H22swap guide is a great investment, very simple to read and understand. If you ever have a question on anything Nathan is ALWAYS more than happy to help you out.

Dusty
Broken Arrow, Oklahoma
---
I had no experience in hybrid swaps. I did it myself and it came out great. Had the H22 swap guide right next to me the whole time. Even though I am a visual learner there was enough pictures for me to pick up from. I highly recommend this to all beginners who are doing this swap. Thanks Nathan!

Socheat Prum
Pinole, CA
---
I utilized this resource to change over my non-vtec prelude to the H22A1. It was a great guide. Without this resource it would have been a very big ordeal. In one weekend, about 12 hr days, I had a new engine installed in my vehicle and no problems associated with it. Thanks for your help and for writing this guide.

Jeffrey Sweet
Villa Rica, GA
Reviews & Testimonials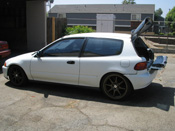 "I got the guide for an h22 into my 92 civic hatch, it is very easy to understand. Didn't think it could be explained so easily and detailed. Glad I don't have to pay a mechanic to do it which means more money for performance parts! Thank You for the very useful info."

Carlos Padilla
Victorville,CA
---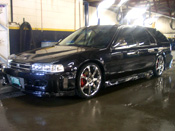 After reading through the guide and taking a few notes, i was able to complete my h22 swap into my accord wagon with no problems. it was direct, easy to read, and i know if i can do it , just about anyone could. this is a must have if your doing a h22 swap.

Tom Peabody
Williamstown, VT
---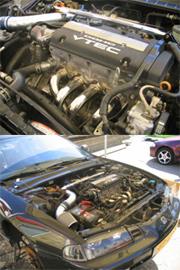 I'm Koen from Holland. A few months ago I did the H22a JDM swap into my h23a2 prelude. Because I didn't know where to begin with the swap I bought the Ultimate H22 Swap Guide.

I think the most important things I learned from the guide is searching the right engine for my car.It helped me identify the codes on the engine, the difference between obd1 and obd2 (very important).

For the wiring the guide proved to be a good help,there are plenty of pictures to show you how it's done, also the wiring that you need extra for the Vtec is explained with the right colors that the wires have.

I performed the swap in less than 20 hours an I certainly couldn't have done it so quickly without the swap guide!

I'm now enjoying 200bhp into my Prelude and I'm loving it!! The next swap might be a h22a into a civic and I definitely buy the swap guide again for that swap.

Good luck with your swap!

Koen van Kemenade
Eindhoven, Netherlands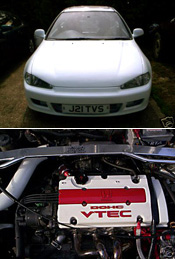 Awesome guide, definitely worth the money! This can be quite a tricky swap but this guide tells you EVERYTHING you need to know from start to finish and makes this an easy swap that can be done at home in your own garage.

Tom Casson
Truro, UK
---
It's very rare to find hands on information, experience and technical support on these type of engines. But ultimate resource guides has put together a step by step guide for us "honda freaks" out there. Keep Up The Hard Work!

Justin Conag
Melbourne, Australia
---
I purchased the guide for the H22 CB7 swap and I was very pleased with what I got. it was detailed with the information on the entire swap it also gives step by step on how to modify your stock harness to allow the V-TEC to engage. overall its a very good guide to have when performing the swap.

Shawn Simning
Fairfield, CA
---
I have bought dvd's and other manuals to help me through the process of my swap.. They all told me common sense things. But With this guide it touched every detail i needed with the swap.. And helped a lot with what every one is confused with, the wiring… IT deserves its name the ULTIMATE SWAP H22 SWAP GUIDE….

Craig Brown
Wilson, NC
---
I think that this is one of the best guides on the market today simply because it has already helped me out as far as picking the right engine for my car and showing me what wires go where and also the easiest ways to make everything work exactly how they are supposed to work and the performance mods are easy as well and do not really cost as much as some other peoples ideas thanks for listening, James Lovelace

James Lovelace
Rutherfordton, NC
---
Guide is absolutely worth every penny!! The autotensioner fix alone is worth buying the guide! Whether you are a professional installer like me or an amateur, you can benefit from this guide. All the part numbers are 100% accurate and all the swap info saved a lot of time and headaches!!! I strongly encourage anyone who is doing the H series in the EG swap to buy this guide!!!

Shonn McCurdy
Prattville, AL
---
Nathan's guide was perhaps the most useful piece set of instructions I have ever used. Simple to read yet amazingly informative.   His guide is perfect people who have no idea about the entire process or even experts who might pick up a few valuable tips!

Tom Exelby
Brisbane, Australia
---
At first I was hesitant to purchase your Ultimate H22A swap guide (92-96 Prelude) thinking it will just be another incomplete laundry-list type of guide. But after asking around in forums and getting positive reviews I decided to give it a try. Well, I am glad that I ran into your materials. It was well worth the price. With all the detail photos, instructions, and precautions you have save me from a few errors if I didn't have the guide. Now my baby have a new life without any complication from the surgery.

Thank You!

Peter
Austin, Texas
---
Being Trained as an Engineer I really appreciate well written technical info, and as far as most manuals go "easy to understand" is just lip service.  THis manual however really does put everything to simple concepts and procedures and offers advice and suggestions without needless fluff.  I would recommend this manual to anyone who is looking to understand more about the engine or just their car and the options possible out there.

Thanks!

Gibby
Murfreesboro, TN
---
The H22 guide helped out so much. It was very informative and easy to follow. My car runs great. Thank You for the guide.

Christopher Quejado
Minot, ND
---
Excellent, easy to use step-by-step procedure in performing engine swaps that can be a very long and stressful task or very costly if professionally done. Buying this manual is just as important as buying your engine swap. Thanks for everything!

Tariq Jeenarine
Richmond Hill, NY
---
My name is Adrian and I bought the Ultimate Resource Guide about a year ago.  With this useful tool, my mechanic and I were able to swap an H22A engine and tranny into my 1990 Honda Accord.  I have been a happy driver of my car since.  The pictures were very helpful as well as all the other great extra info that the guide provides. I even got the extra tips on choosing the proper ECUs and getting extra power off the stock H22A engine.  I am now getting 185 WHP.  All stock except for intake, headers and exhaust. I strongly recommend this guide to anyone who wishes to perform such an install.

Adrian Contreras
La Jolla, CA
---
Hello all,

This guide is one of the best tools i think i could have ever had along with me during this swap, I put the h22 engine in my 94 accord. As well as telling me the steps in which to tackle this procedure, it also informed me of problems i would be facing, gave me links to parts that would make my life easier such as engine harnesses…It even gave me part numbers for the replacement of an oem part that is known to cause blown engines in the h22… All in all… experienced or not, this guide will definitely benefit you..Thanks for the great guide!

Gianni Vazzana
Olney, MD
---
Bonuses and Sale Pricing Guaranteed Only
Till Midnight Wednesday September 27th, 2023 – Don't Miss Out